Cybarco, a developer company established in 1945, is perhaps the leading luxury property developer company in Cyprus.
As a Part of the renowned Lanitis Group of Companies, which is one of the most reputable corporations in Cyprus, Cybarco has kept the core objectives and values of the Group and undertook a great number of the landmark projects on the island - among them Limassol Marina, the first residential marina project in Cyprus. Several international organisations have placed many of Cybarco projects among the award winning developments due to the high quality standards and uniqueness.
Operating through Cyprus, Greece, Bahrain and Qatar, the company is involved in a broad range of residential, leisure and infrastructure projects. This includes exclusive holiday homes, beachfront or in the countryside, golf properties of high prestige, marina developments, commercial buildings as well as luxurious residential units and city center apartments. Cybarco is in position to offer to its respected clientele a complete spectrum of properties in premium locations including Aphrodite Hills Golf Resort, Paphos, Latsi, Peyia, Pissouri, Limassol Beachfront, Amathus, Protaras, Larnaca and capital Nicosia.
With more than 65 years of experience at the top of its field, Cybarco has earned its reputation for exceptional quality and dedication to the customer by delivering projects to the highest standards. Customer requirements are of great importance throughout the process. Not only design and finishing materials will meet your personal taste, but also the experienced people engaged in the process will ensure that the final touches exceed your expectations.
The commitment to excellence in every part of each property, the great experience and knowledge of the property market gives Cybarco the opportunity to obtain the highest appreciation of the property selected for the future. Furthermore, at Cybarco, they can guarantee the timely delivery of the project as well as the transfer of the Title Deeds. Any customer can take the advantage of the full after sales and property management services offered by the company.
With an extensive sales network including sales offices apart from Cyprus, in Athens, London, Moscow, Ekaterinburg, St. Petersburg and Kiev, any buyer can arrange a trip to Cyprus and view the projects that are closest to their preferences.
Company Information
Year of Establishment
1945
Member of
Lanitis Group of Companies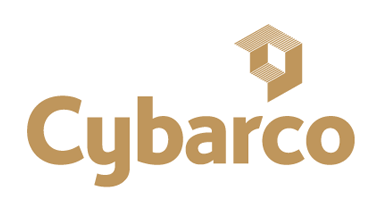 Address & Contacts
Street Address
Tefkrou Anthia 10 , Dali , Nicosia 2540 , Cyprus
P.O. Box: 21653
P.O. Box Postal Code: 1511
Contact
Working Hours
now
Normal Opening Hours
Mon:

09:00-13:00

15:00-18:00

Tue:

09:00-13:00

15:00-18:00

Wed:

09:00-13:00

15:00-18:00

Thu:

09:00-13:00

15:00-18:00

Fri:

09:00-13:00

15:00-18:00

Sat:

Closed

Sun:

Closed
Address & Contacts
Street Address
Limassol Marina , Limassol , Cyprus
Contact
+357 25 820 511; +357 80 005 030
+357 25 342 779
Working Hours
now
Normal Opening Hours
Mon:

09:00-13:00

15:00-18:00

Tue:

09:00-13:00

15:00-18:00

Wed:

09:00-13:00

15:00-18:00

Thu:

09:00-13:00

15:00-18:00

Fri:

09:00-13:00

15:00-18:00

Sat:

Closed

Sun:

Closed
Address & Contacts
Street Address
Elia Tavrou Street , Neo Chorio Pafou , Paphos 8852 , Cyprus
Contact
Working Hours
now
Normal Opening Hours
Mon:

09:00-13:00

15:00-18:00

Tue:

09:00-13:00

15:00-18:00

Wed:

09:00-13:00

15:00-18:00

Thu:

09:00-13:00

15:00-18:00

Fri:

09:00-13:00

15:00-18:00

Sat:

Closed

Sun:

Closed